We're very excited to present to you our latest update of our mood tracker Moodistory. In fact, this is the biggest update since we've released Moodistory! A lot of changes were made under the hood to make the app smoother overall. But our main focus has been, of course, your feedback! – Thanks to you, mood tracking has improved! 🙂 Find out what is new and has changed!
Mood Calendar – Better & Faster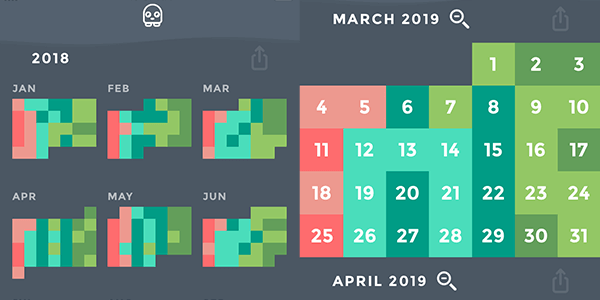 Previously, the calendar showed the latest month at the top and elapsed months at the bottom. This representation came with one big disadvantage: When time passes and a new month starts, it was hard to read how the mood progressed.
The solution to this issue was quite simple: We've reordered the sequence of the months just like you are used from your default calendar app: Elapsed months are at the top, newer months are at the bottom. Now, your year in pixels is really easy to read!
While we were working on revising the calendar in our mood tracker, we found a way to improve the loading times significantly (especially for larger amounts of entries). Putting it in numbers: We did tests with 1000 entries and compared the loading times before and after the change. The result was quite nice: We could reduce the loading time of our mood calendar by 80%.
App Handling
Our avatar Miyo (yes, that's the name of the little thing who's sometimes talking to you in Moodistory) can now always be maximized. Previously, you could only see Miyo's text when you were at the top of a page. Now, no matter if you are at the top of a page or somewhere in the middle, you can simply tap the avatar to see the text. Tap it again (or tap the text) to make it disappear.
We've also added a new function that we call "back to start". It means that e.g. if you are on the mood calendar and want to go directly to the current month, then you can hit the calendar-icon and Moodistory will scroll automatically to the current month.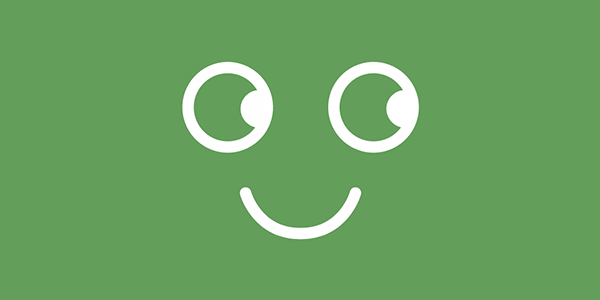 There's also something new on the mood rating screen. We got the feedback that it feels unnatural to swipe left for a positive mood. So, we've not just changed this but now also give you the possibility to decide for yourself: Go into the "Settings" and tap on "Customize". There's a switch that defines the swipe direction for a positive and negative mood.
On a side note: We're planning to add more customization options in the future there.
Activities & Events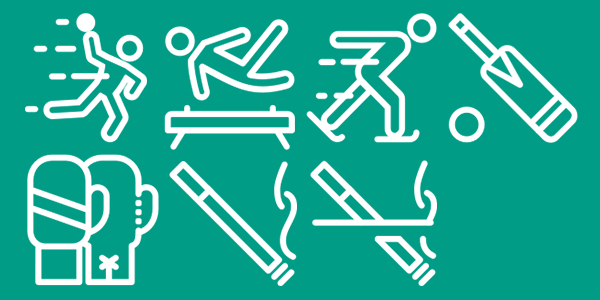 Our mood tracker now also has activities/events for ice skating, handball, cricket, gymnastics, boxing, smoke and non-smoking. In total, we have now more than 140 predefined activities/events and more than 150 icons that you can use for your own custom activities or events.
Speaking about custom activities & events: We've got the feedback that it can be interesting to track the personal energy level in connection with the mood. You can easily do that in Moodistory by creating custom activities/events for that. And especially for the energy levels, we've created and included 4 new icons in the update that fit quite well to the idea of energy levels.
Last but not least, we've improved the search-function: Searching for icons or activities/events will now also take into account the category name. This can speed up your activity/event selection when you create a new diary entry significantly.
Tutorial
We have completely revised the app introduction and tutorials, making it much more interactive than it was before. While this is only relevant for new users to Moodistory, we still felt that we should mention it here.
And lot's of minor things
We've changed a lot of minor things that you might not even notice, but were important for the overall look and feel. Besides the layout we've also rephrased some texts.
And there is now also a link to our blog in Moodistory – it's a little bit hidden, but it's there (go in our app to "Menu & Settings" -> "About").
Last but not least we've fixed a few bugs. Noteworthy are these 2 issues of the past:
Changes in the notes field will now always save correctly (the issue was that sometimes the changes didn't save).
We've had an issue where under certain conditions the deletion of an entry would close the app. This is now fixed!
We hope you like it!
We are very excited about this update and hope that you like the changes as much as we do! Your feedback is incredibly important to us, so do not hesitate and let us know what you think about it. Head over to our contact form and send us your message.
All the best and see you next time! 🙂