Your low-effort mood tracker app
Moodistory is your mood tracker app to improve and foster your mental health, happiness, and well-being.
Create journal entries in less than 5 seconds
A mood tracker that is super quick & super easy:
Create journal entries without the need to write a single word: Swipe to set your mood and tap on icons to describe what you've been up to. If you want, Moodistory will save your current location with your journal entry. You can also add thoughts & notes and even attach photos – just like you would do with a common diary.
A Mood Tracker with the Year in Pixels view
Review the past with a beautifully crafted calendar. Get an overview by year, month and day. Easily identify mood swings and analyze why they have happened. 
Moodistory's Year in Pixels view comes with a powerful drill-down feature. Conveniently navigate from the yearly view to the monthly and further down to the daily view. From there, dive into every single journal entry to find out what triggered your mood.
The Year in Pixels view is a beautiful and practical way to analyze your mood diary. It's the perfect place to do fact-checking: Compare your feeling about the past with the facts in your calendar.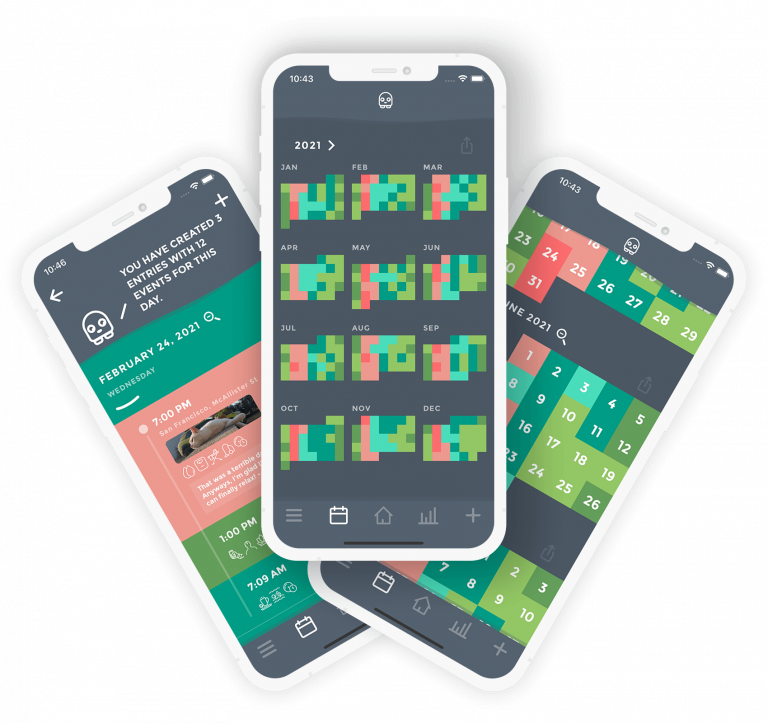 Discover behavioral patterns
Moodistory is a mood tracker that supports you in finding influencing factors of your happiness. A dedicated analysis engine does all the calculations for you and visualizes the results to provide answers to:
What did you do when you felt (not) great?
Which activities support a positive or negative mood?
How does your mood change on an average day?
Which day of the week is usually your best day?
What have you been up to on Fridays (or any other weekday)?
and many more!
Select or create your favorite color theme
The more you use Moodistory, the more colorful it will get.
It is YOU who makes this mood tracker beautiful!
Choose between 8 carefully selected color themes or create your own individual one. 
PDF-Export
Would you like to keep your mood diary also on paper? Would you like to keep a device-independent archive of your mood diary? Would you like to share your mood diary with someone? With Moodistory, you can do all of this!
Moodistory lets you create a PDF document that you can then save, print or send. First, select the desired time range. Then, hit 'Create' to receive a perfectly readable and beautifully designed PDF document. If you want, you can even customize the layout.
While a lot of apps rely on online services to create a PDF document, Moodistory doesn't. It all happens on your device. Moodistory is a mood tracker where privacy always comes first!
Customize Mood Scale
In Moodistory, not just the appearance is customizable. Even the scale for rating your mood is customizable.
You can choose freely from a 2-point up to an 11-point scale.
Using an odd scale will let you record a neutral mood.
More than 180 activities & events.
No need to write a single word.
Describe your day without writing a single word. Just choose from a list of more than 180 activities and events to describe your day. If you feel something is missing, simply edit existing events or create your own.
We'd love to answer them!
Just fill out the form below and we'll get back to you within 1 day!